Fifteen years ago, more than one hundred biologists and local residents of Monteverde, Costa Rica joined together to document everything known about its biology and agroecology. The result was Monteverde: Ecology and Conservation of a Tropical Cloud Forest, published by Oxford University Press in 2000 and widely used by students, researchers, natural history guides, decision-makers, and ecotourists.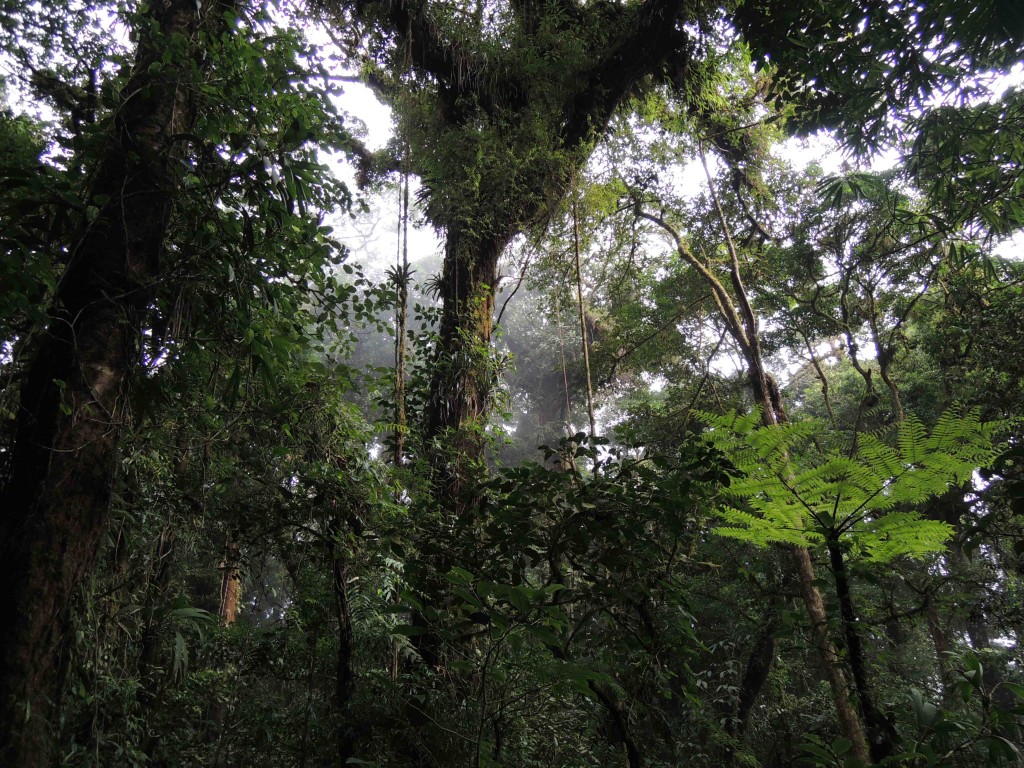 After being inspired by conversations with colleagues at the 50th Anniversary Meeting of ATBC in San José, the book's co-editors, Nat Wheelwright and Nalini Nadkarni, decided to have the book translated into Spanish and make it available free online to anyone in Latin America who has an interest in understanding and protecting tropical cloud forests. To cover the costs of the translation, they are launching a grassroots Kickstarter campaign and welcome donations of any amount (for more information, click here).
***
Hace quince años, más de cien biólogos y residentes que trabajaban en Monteverde, Costa Rica unieron fuerzas para documentar en un solo tomo todo lo que se sabe de la biología y la agroecología del área. El resultado es Monteverde: Ecology and Conservation of A Tropical Cloud Forest, publicado por Oxford University Press en 2000 y muy leído por estudiantes, investigadores, guías de historia natural, responsables y ecoturistas.
Después de conversar con colegas entusiastas en la reunión aniversaria 50a de la ABTC, los editores, Nat Wheelwright y Nalini Nadkarni, decidieron hacer que alguien tradujera el libro al español y hacerlo disponible gratuitamente en internet para todos los latinoamericanos con interés en comprender y proteger los bosques nubosos tropicales. Para cubrir los gastos, lanzaron una campaña al nivel popular en Kickstarter y aprecian donaciones de cualquier tamaño. (Para más información, haga clic aquí).